General overview and Research Groups
The Turing Centre aims to stimulate a highly interdisciplinary community, especially physicists, mathematicians and computer scientists who, together with biologists, provide the means to base experimental studies on solid quantitative grounds, to identify new questions and conceptualize new ways of understanding the complexity of living systems.
Life is based on dynamic systems whose organizational principles remain unclear due to their complexity. Such complexity has different origins. Living systems are the product of a long evolutionary history and are intrinsically dynamic as they develop, renew their components, adapt to their physiological environments and are trained. This is illustrated for instance in the development of embryos and organs, and in the function of the immune and nervous systems.
Understanding biological complexity is one of the most significant challenges for the future. It will impact both basic research and medicine, since diseases emerge from anomalies in the organization and dynamics of living systems.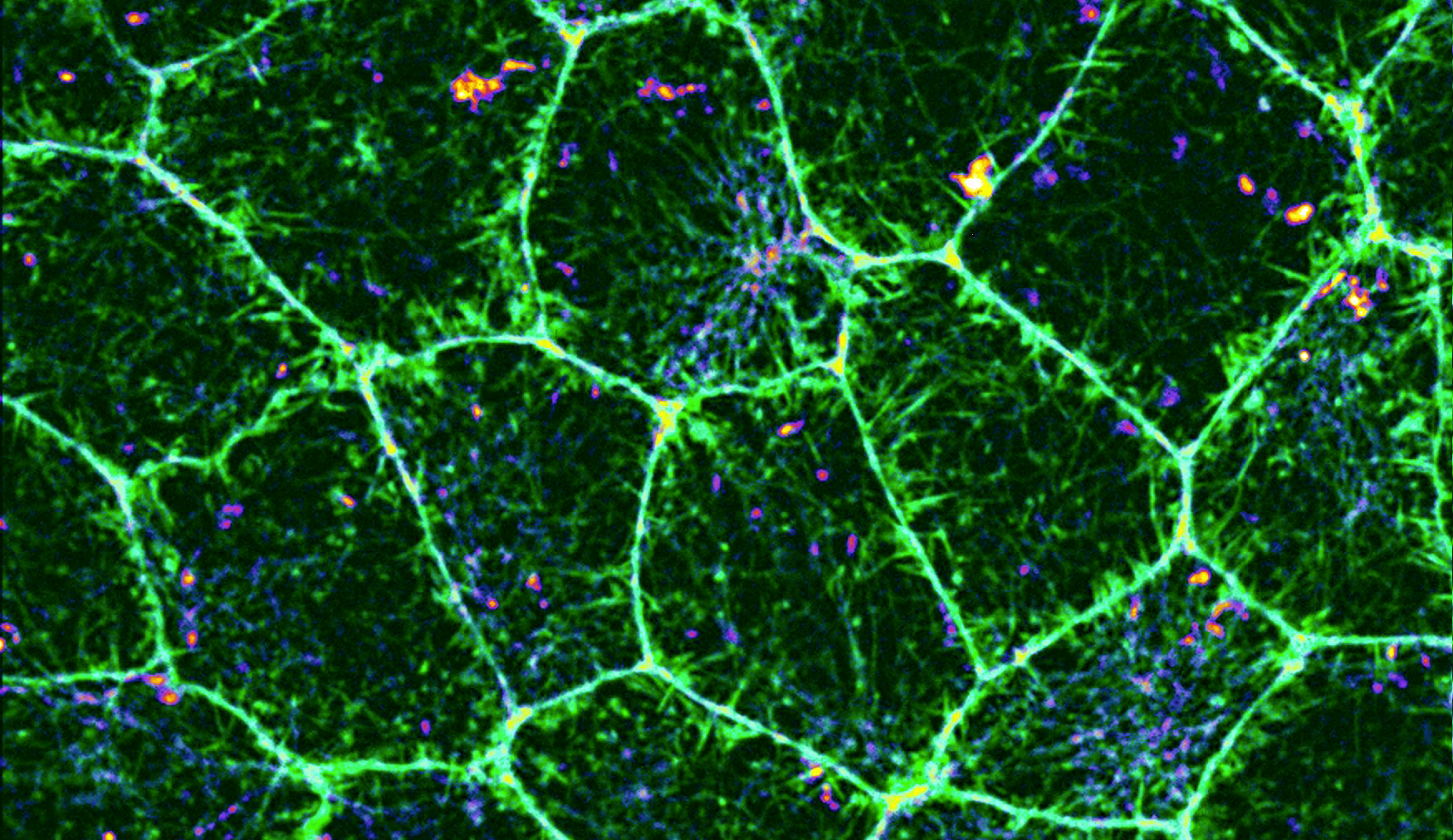 The Turing Centre addresses the nature of the information underlying biological processes, and the organization and dynamics of biological structures. Five over-arching questions bringing together biologists interested in development, neuroscience and immunology along with physicists, computational biologists and mathematicians will underlie the research effort:
How does genetic information impact on cell fates?
How do signalling dynamics impact on cell differentiation?
How is information encoded in collective cellular dynamics?
How do networks of cell interactions form and function collectively?
How does mechanics impact on cell and tissue organization and dynamics?
CENTURI recruits researchers and post docs with backgrounds in computational biology, theoretical physics or biophysics, with a strong interest in working in a cross-disciplinary environment.
People and projects funded by CENTURI
Marie-Anne Burklein (Institut Fresnel - IBDM) - Smart-scans for live imaging of morphogenetic processes
Damien Courtine (LAI, CIML, LIS) - Deciphering chemical signals guiding T cells towards and in lymph node
Cécile Dinet (IBDM, LCB) - A Multiscale Analysis of Cell Polarity Transitions in a Bacterium
Stefan Harmansa (IBDM) - Emergence and Dissipation of Mechanical Stress during Epithelial Growth
Maxime Lucas (IBDM, I2M, CPT) - A Multiscale Analysis of Cell Polarity Transitions in a Bacterium
Shao-Zhen Lin (CPT) - Hydrodynamic instabilities in curved environment
Fabio Manca (LAI, CINaM) - Modeling mechanosensing of T cells: from ligand-receptor bonds to cytoskeleton dynamics
Olivier Mesdjian (M2P2, CINAM) - Long-range collective dynamics of cilia
Maria Mandela Prünster (IBDM, IMBE) - Evolution of protein interactions
Shrisha Rao Balappa (CPT, INMED) - Study of the neural dynamics supporting internal spatial representations
Jain Rikesh (LCB - IBDM) - Functional and bioinformatics analysis of predator prey interaction in bacteria
Charlotte Rulquin (IBDM) - Computational study of cell pattern emergence
Stefania Sarno (INMED, IRPHE) - Why animals learn the way they do?
Saswati Saha (TAGC) - Systems genetics: Developing new approaches integrating network analyses and modeling
Clara Sidor (IBDM, institut Fresnel) - Muscle building: Bridging molecular order to macroscopic morphogenesis
Solène Song (LAI, CIML, LIS) - Deciphering chemical signals guiding T cells towards and in lymph node
Nicolás Tizón-Escamilla (CPT) - What can we learn from fluctuations in living active materials?
Sham Tlili (IBDM - CPT - LAI) - Mechanics of gastrulation in mammals using a minimal in vitro system