CENTURI Internal newsletter

#15 - January 2020
PhD call | 18 open positions starting in October

CENTURI 2020 PhD call is now open for applications! CENTURI will recruit up to 18 PhD students in this call, starting in October 2020.
23 projects are available online in the "Recruitment" section of our website. Candidates can apply to a maximum of 3 projects or submit their own project, providing that it meets the application criteria and that their application is supported by at least 2 host labs.
The agenda of our 2020 PhD call is the following:
Publication of projects and opening of the call for candidates: January 15- February 16, 2002
Pre-selection of candidates (PIs who proposed a project and ad hoc committee): February 17– March 13, 2020
Interviews (PIs and ad hoc committee): April 28-30, 2020
Results of the call (ad hoc committee): May 05, 2020
Final answer (from candidates): May 12, 2020
Beginning of PhD: October 2020
PI call 2020 | Open for applications
CENTURI PI call is now open for applications, until February 28, 2020. We seek to attract outstanding computer scientists, physicists, or mathematicians with a theoretical and/or computational biology project. Applications from female researchers are especially encouraged.
 Shortlisted candidates will be interviewed on-site from May 25 to May 27, 2020.
The selected candidates, who are expected to bridge biology and other disciplines will be affiliated to two institutes from the CENTURI project and will be offered competitive funding.
Deadline: February 28th, 2020

CENTURI Scientific Advisory Board will take place on January 30 and 31 in Marseille. The SAB meeting will start on January 30 by a presentation of our actions since the beginning of the project and our perspectives for the years ahead, open to the entire CENTURI community. Heads of CENTURI committees will present :
- General overview of CENTURI
- Research activities and scientific life
- Teaching and training programs (Master's programs, PhD)
- Tech transfer and engineering
The 5 members of our board will also meet and discuss with :
CENTURI new PIs
members of our community in charge of our various activities (steering committee, Master's and PhD programs, engineering, etc.)
CENTURI PhD and postdocs
After this visit, the SAB will provide us with some remarks and recommendations in order to further improve our project's efficiency.
We would be very happy to welcome you to the morning meeting on January 30, from 8.50 a.m. to 12.10 p.m. For organization purposes, we kindly ask you to register on the following link if you wish to attend: https://centuri-livingsystems.org/application-sab2020/
CENTURI SAB includes:
Alexander Bockmayr, Freie Universität (Berlin)
Gaudenz Danuser, UT Southwestern (Dallas)
Kenneth Harris, University College London
Alfonso Valencia, Spanish National Bioinformatics Institute
Aleksandra Walczak, ENS (Paris)
Postdoc call | Save the dates
Our postdoc call will  be open for applications from candidates from March 17 to April 17, 2020.  We will collect project proposals from CENTURI research teams from February 03 to March 13.
CENTURI wishes to attract highly motivated postdoctoral fellows to the Luminy campus and will fund up to 8 Postdoctoral fellowships to start in October 2020, for 2 years. Postdoc candidates will also be allowed to submit their own project, provided that it meets the eligibility criteria.
The interviews will take place on June 18 and 19, 2020, on the Luminy campus.  
Starting from February 03, members of our community will be encouraged to send us their projects at postdocproject@centuri-livingsystems.org
Please find the new template and the eligibility criteria in the enclosed documents.
The eligibility of the proposals will be evaluated by CENTURI Research committee.
Our Postdoc call 2019-2020 agenda:
Project submission: February 3 – March 13, 2020
Publication of projects and opening of the call for candidates: March 17 – April 17, 2020
Preselection of candidates (PIs and ad hoc committee): April 20 – May 8, 2020
Interviews (ad hoc committee): June 18-19, 2020
Results of the call: June 24
Final answer (from candidates): July 1, 2020
CENTURI Summer School 2020 & internship program
The second edition of CENTURI Summer School will take place on the Luminy campus from June 16 to June 25, 2020. The summer school is coupled with an internship program, proposing 8 funded internships in our research laboratories (3 to 6 months).
Entitled "From data to biology and back – Reverse engineering biological networks", this interdisciplinary training programme aims to build bridges between engineers and scientists. It is a unique opportunity for MSc students and students from engineering schools with backgrounds in physics, mathematics and computational sciences to apply their skills to biological questions.
Applications deadline: May 04, 2020
Registration fees: 75€
CENTURI multi-engineering platform welcomes a data curation and data base management engineer
A new engineer, Guillaume Gay, joined CENTURI multi-engineering platform in January.
Guillaume is a data management and data curation specialist as well as a senior scientific Python developer who has a strong experience in working with biologists.
His first mission in CENTURI will be to deploy an Omero platform for members of our community. The platform should help us organize, share and analyse microscopy data produced in our community.
MSc programs – registration open for non-European students
Education is one of CENTURI key missions. As such, we are deeply involved in 2 interdisciplinary Master's programs: MSc in Physics of Complex Systems and MSc in Computational & Mathematical Biology.
These programs, taught by members of our community, are especially important to us as it represents our contribution to train the next generation of scientists at the interface between biology, physics, mathematics and computer science. They welcome students from all around the world and registrations are now open for non-European students.
To apply:
Deadline: March 06, 2020
Students from Europe need to directly register on the eCandidat platform
Registration status: not open yet
As usual, we encourage you to share the news about our 2 MSc with your professional network.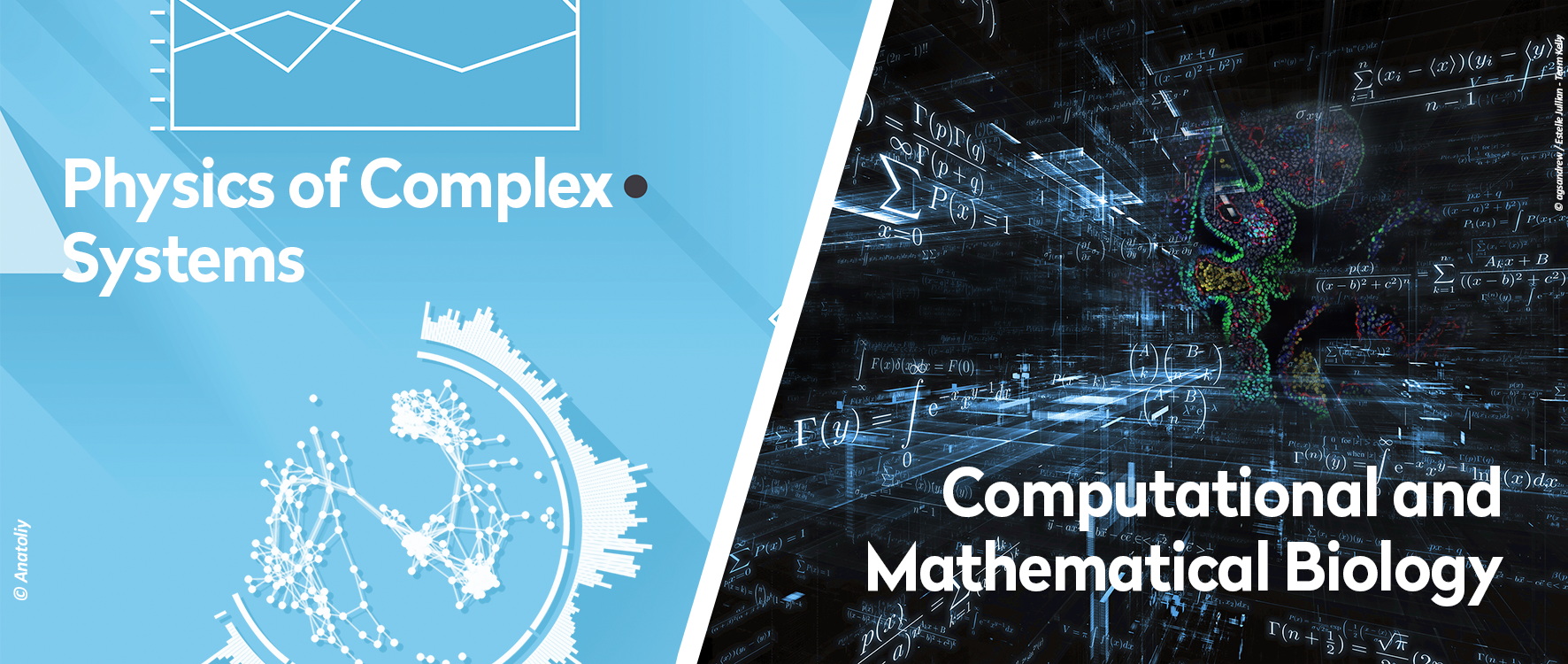 Unless mentioned otherwise, the CENTURI seminars take place in the Hexagone's auditorium (01:30 p.m. to 02:30 p.m.).
External Seminar - February 03: Anne Ferguson Smith (University Cambridge, UK)
Epigenetic inheritance in mammals – models and mechanisms
Internal Seminar - February 10: Rosa Cossart (INMED)
How development shapes memory circuits