CENTURI Master

Physics of Complex Systems
The CENTURI Master of Physics of Complex Systems (PCS) is a study track for the option FunPhys MASTER. It aims to teach « Physics for biology » to students with a background in general Physics.
The CENTURI Physics of Complex Systems courses are designed to introduce students to interdisciplinarity. Through the CENTURI Master courses, students will be taught important concepts to apprehend modern and fundamental biological questions.
The programme introduces and reinforces training in dynamical systems, complex fluids, complex networks and biomechanics. To know more about the full Master with the FunPhys option, click on the following link: https://sciences.univ-amu.fr/fr/formation/masters/master-physique/parcours-physique#section-14572
Students will study and conduct projects alongside biologists, mathematicians and computer scientists. Highly motivated students will be invited to join our labs during their internships to further their experience in interdisciplinarity.
The Master of Physics of Complex Systems is a part of the Master of Physics at Aix-Marseille University.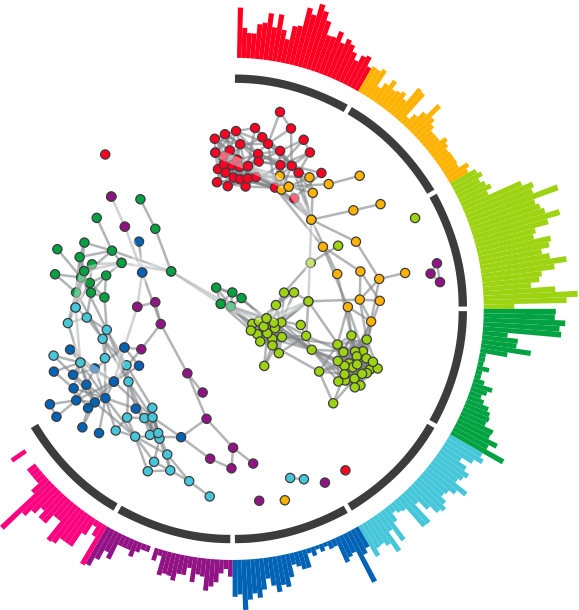 What for ?
The CENTURI Master of Physics of Complex Systems leads to an Aix-Marseille University degree. With this Master degree, graduates will be well qualified to apply to our PhD programme, join international research institutes, or join in the R&D department in private companies.
List of the Physics of Complex Systems courses
Here is the list of the recommended courses within the general stucure of the FunPhys Option Master program curriculum:
How can I join PCS ?
---
European students can join the Master by sending an application through eCandidat.
Students who live outside of the EU (list below) can apply by sending an application through the platform called "Etudes en France". This platform is working in association with the Campus France network which includes 42 countries.
Countries in the Campus France network: Algeria, Argentina, Azerbaijan, Bahrain, Benin, Bolivia, Brazil, Burkina Faso, Burundi, Cambodia, Cameroon, Canada, Chad, Chile, China, Colombia, Comoros, Congo, Democratic Republic of the Congo, Djibouti, Dominican Republic, Ecuador, Egypt, Ethiopia, Gabon, Georgia, Ghana, Guinea, Haiti, India, Indonesia, Iran, Israel, Ivory Coast, Japan, Jordan, Kenya, Kuwait, Laos, Lebanon, Madagascar, Malaysia, Mali, Mauritania, Mauritius, Mexico, Morocco, Nepal, Niger, Nigeria, Peru, Qatar, Russia, Saudi Arabia, Senegal, Singapore, South Africa, South Korea, Taiwan, Thailand, Togo, Tunisia, Turkey, Ukraine, United Kingdom, United Arab Emirates, United States, Vietnam.

If none of the situations mentioned above apply to you, please contact us at info@centuri-livingsystems.org
Applications will be reviewed by the teaching staff.
In order to be able to join the M2 Physics program at the beginning of the next academic year (if you validate your M1), it is mandatory that you apply via the e-candidat application link below, even if your registration is automatic: https://candidatures.univ-amu.fr/candidatures/#!accueilList of courseslView
You have until June 27 to apply and until June 30, 2022 to submit the required administrative documents.
You just have to upload some documents:
- CNI or passport
- Letter of motivation
- Form concerning your choice of options
Do not take into account the other documents requested.
When ?
---
Études en France: closed
eCandidat: closed